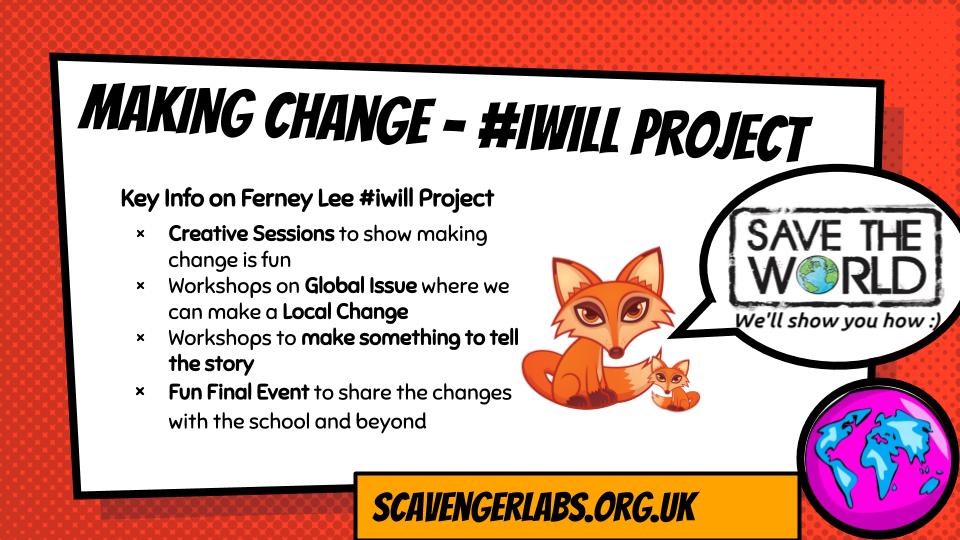 Update on #iwill / Making Change Project
Due to issues of restricted access to schools in 2020 this project will now run in a similar way in 2021.
About #iwill / Making Change Project
Scavenger Labs are a new social enterprise concerned with environmental and science education. We are running a social action project in partnership with Todmorden High School and Todmorden Learning Centre to raise environmental awareness and promote positive behavioural change as part of the #iwill programme. https://www.iwill.org.uk/
Thanks to a grant from the Community Foundation for Calderdale we will work with young people and families from Todmorden High to create a campaign around waste and creative approaches to behaviour change.
[Read More]