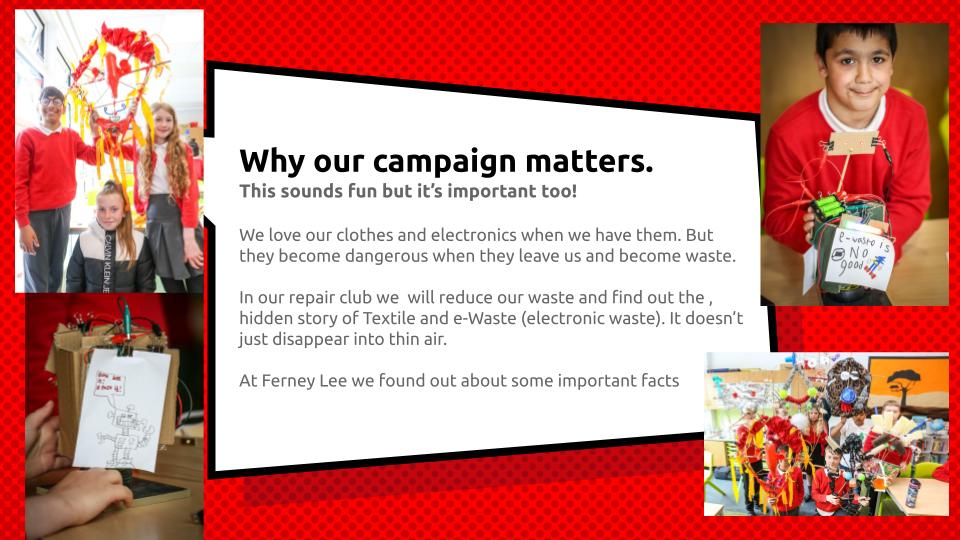 About this Campaign
This campaign was created by Year 6 students at Ferney Lee Primary School in the Summer of 2021. The aim was to reduce waste. Later in this report you can find our more about how it came to life. This report covers the following:
The Family Fixit Campaign to reduce textile and electronic waste
How the campaign was created by young people
How you can get involved now!
[Read More]